Welcome to Mizzou!
We are glad to have you with us. As you get introduced to your new work duties, there are also some actions to take to familiarize yourself with what it's like being a faculty or staff member at the university.
New Employee Registration
New employee registration (NER) covers the initial federal I-9 paperwork that must be completed on or before your first day of work. Make sure to be prepared with the necessary documents, described below, to avoid any delays on your start date.
If you are new employee that does not work in close proximity to any campus in the University of Missouri System (e.g., some MU Extension employees), your preboarding procedures will be different. Contact your hiring department for additional instructions.
Complete four preboarding forms in myHR

Instructions on completing the four forms are included in the preboarding email you received.
Access myHR by visiting myhr.umsystem.edu.
Make sure all four forms are complete before moving on to step two.

Bring employment eligibility and identification documents to NER

Per U.S. Department of Homeland Security requirements, only original versions can be accepted (no photocopies, faxes or electronic versions of any kind).
For reference, the list of acceptable forms is available on the second page of the federal Form I-9
University Shared Services
325 Jesse Hall
801 Conley Avenue
Monday through Friday
8:00 a.m. to 4:00 p.m.
muner@missouri.edu
Visitor parking available in
Turner Avenue Parking Structure, 3rd Level [map]
Accessible parking available in lot RC3 [map]
Off to a 'Paws'-itive Start
New Employee Orientation (NEO)
There's a lot to learn as you begin in a new role and New Employee Orientation (NEO) is your primer for all the core facets of being a university employee, including university history, structure, policies, training and educational opportunities, safety, health and benefits and more.
Register for New Employee Orientation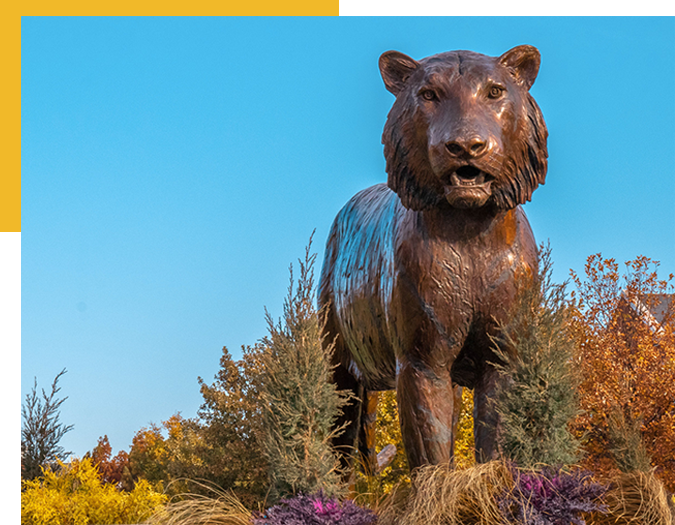 Sessions are typically held on the first and third Wednesday each month, with occasional variations. Register in advance through the university's employee training portal, Percipio. Orientation sessions are virtual for the time being.
If you need special accommodations for attending New Employee Orientation, please contact the Office of Human Resources to make arrangements. All registrants receive a copy of the presentation (PDF) and any associated handouts via email the week of the session.
IDs and Passes
Obtain your university ID card, and, if necessary, obtain a parking pass. See the Division of IT webpage on ID Cards, as well as Transportation and Parking for information on permits.
Some departments may include these steps as part of orientation; consult with your supervisor or HR Partner for additional instructions.
Complete Compliance Training
Log into the university's training portal, Percipio, to complete your assigned compliance training modules within 30 days of hire.
Compliance and regulatory trainings are assigned to you based on your role or the needs of the organization.
Complete Probationary Period
All new benefit-eligible staff are subject to a six-month probation upon hire. During this time, there are special provisions and restrictions.
Check out the Time Off and Leave page for information on using leave time during this period, as well as Performance Appraisals page for more on checking in with your supervisor at the end of your probationary period.
Insurance Enrollment
If you have been hired in a full-time, benefit-eligible position, you have 31 days from your hire date, or date of eligibility, to enroll in your insurance benefits.The university's insurance options are delivered to all campuses systemwide.
Visit the UM System webpages enrolling in benefits for the first time to learn how to complete your enrollment and check out researching insurance options before you enroll so you can be sure to choose the benefit options that are right for you.
A Community of All Stripes
Understand Our Code
Respect for others, responsibility, discovery, and excellence are the values at the heart of the university. This foundation has enabled us to do great things for our students, patients, the citizens of Missouri, and beyond. It can also help us evolve to meet the challenges of tomorrow.
Our code of conduct is a resource designed to support us in doing all we can to live up to the promise of our mission, vision, and values.
Read the Code of Conduct